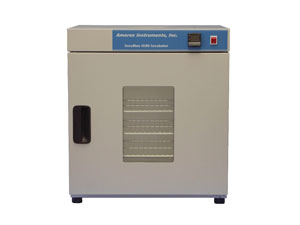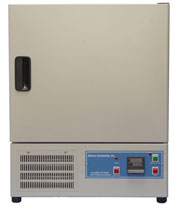 IncuMax™ IC80 and IC150 incubators from Hirayama feature a strong forced filtered air circulation system that provides both exceptional temperature uniformity and rapid heat recovery throughout its stainless steel chamber. The control panel is conveniently located at the top of the incubator. The door is locked when closed, and can be opened at the push of a button. A viewing window is optional. A heat-resistant silicone rubber provides durable and effective seal.

A refrigerated model, IC150R, is suitable for applications at/or below ambient temperature. An electrical outlet enables small laboratory equipment to be operated inside the chamber. An inner glass door minimizes temperature changes when the outer door is opened during observation.

All three models are equipped with an access port that allows temperature probes into the chamber. Two adjustable shelves are supplied with each unit.

SPECIFICATIONS (IC180 & IC150):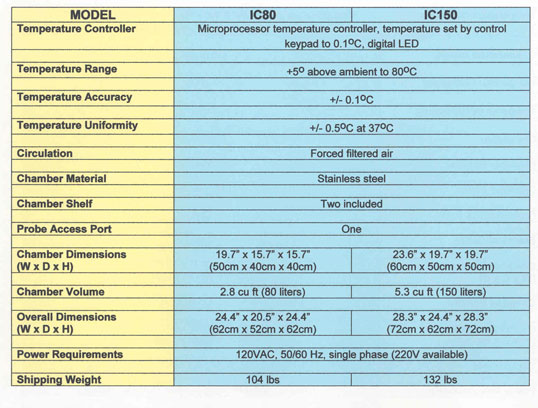 SPECIFICATIONS (IC150R):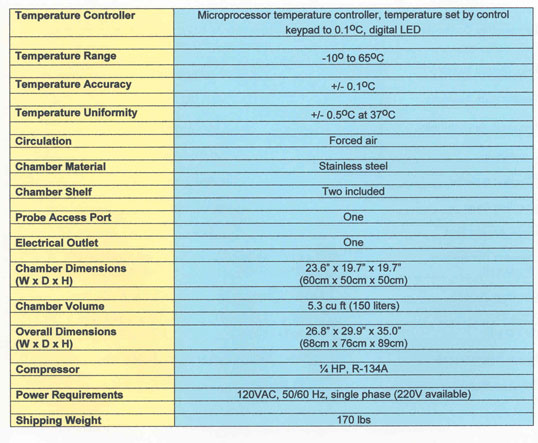 ACCESSORIES:

Platform Shaker, Hybridization Oven, Incubator and Convection Oven Accessories
Optional accessories include platforms, clamps, custom spring racks, hybridization bottles, microtiter plate holders and additional shelves.

| | |
| --- | --- |
| Item# | Description |
| IC-80 | Incubator, model IC80, 80 deg. C max |
| ICA-80S | Extra IC80 shelf (two supplied with incubator) |
| IC-150 | Incubator, model IC150, 80 deg. C max |
| ICA-150S | Extra IC150 shelf (two supplied with incubator) |
| IC-150R | Refrigerated incubator, model IC150R, 65 deg. C max |
| ICA-150RS | Extra IC150R shelf (two supplied with incubator) |
For assistance call 1- 800-801-9934 and ask for
Andrea, Renata, Ed, Shlomo, or Chuck

Contact Us