Alfa Medical Affiliate Agreement
This Affiliate Service Agreement (the "Agreement") is made by and between Alfa Medical Equipment Specialists, Inc. , an New York, USA corporation ("Alfa"), and you, as an Affiliate user of Alfa's service ("You", "Your", "Affiliate").
To be an authorized Affiliate of Alfa, You agree to abide by the terms and conditions contained in this Agreement. Please read this Agreement carefully before registering and using the Alfa Service as an Affiliate. By signing up for Alfa, you indicate Your acceptance of this Agreement and its terms and conditions. If You do not accept this Agreement, do not use the Alfa Service as an Affiliate.

The following agreement is summarized as follows:

You place our merchants banners anywhere on your site as you see fit, or within non-spam emails.

We may email you concerning new merchant programs

Adult, Hate, or other related sites are not allowed

You will be paid your commissions monthly.

All statistics are collected and calculated by Alfa, and will be the only valid stats used for determining commissions.

As an affiliate, you can only have 1 account. You can list multiple domains in one account, but only one account is allowed. Self-referrals for affiliate or merchant accounts are strictly prohibited.

International affiliates (those with addresses outside of the 50 U.S. States) are paid via Direct Deposit where possible.

Your physical address listed for receiving checks MUST be your actual address. Mail forwarding services, for the purpose of avoiding network demographics, is NOT allowed. For example, if you choose USA as your country, you must be in the USA. If you choose England as a country, you must be in England.

You won't hold us liable for anything, a link to a non-Sterilizers.com Web site does not mean that Alfa endorses or accepts any responsibility for the content or the use of such Web site.

You cannot SPAM. You cannot SPAM. You cannot SPAM. We will terminate your account on the first offense of SPAMMING . Do not send email to lists or groups that you do not have permission to send to. We cannot stress this enough, we WILL terminate your account on the first offense.

You may place banners or links within your newsletters, in content of your website, or within other web related content.

NOT ALLOWED: All other uses of banners or links, such as newsgroups, chat rooms, ICQ, message boards, banner networks, hit farms, counters, or guestbooks etc. are NOT allowed.
NOT ALLOWED: Any placement of creative in a "Desktop" advertising scheme. This includes any and all 3rd party advertising platforms that use a desktop application to display ads in any form.
NOT ALLOWED: Any display of a merchant window that isn't the result of a direct click by the end-user.
Failure to abide by these rules could mean termination from a given merchant program, or from Alfa completely with a complete forfeit of commissions .
Fraud is a serious offense, and will be treated as such. Fraud is defined as any action that intentionally attempts to create sales, leads, or click-throughs using robots, frames, iframes, scripts, or manually "refreshing" of pages, for the sole purpose of creating commissions. ANY ATTEMPTED FRAUD OR FRAUD WILL RESULT IN MEMBERSHIP TERMINATION AND VOIDED COMMISSIONS.

Term of the Agreements: The term of this Agreement will begin upon our acceptance of your Affiliate application and will end when terminated by either party. Either you or we may terminate this Agreement at any time, with or without cause, by giving the other party written notice of termination. You are only eligible to earn referral fees on sales occurring during the term. You also agree not to compete with Alfa Medical products or web sites for a period of 6 months after termination of this agreement. This non compete includes not sending traffic which you used to send to Alfa Medical to anyone else for 6 months after terminaiton of this agreement.
Modification: We may modify any of the terms and conditions contained in this Agreement, at any time and in our sole discretion, by posting a change notice or a new agreement on this site. Modifications may include, for example, changes in the scope of available referral fees, fee schedules, payment procedures and Program rules. If any modificaiton is acceptable to you, your only recourse is to terminate this agreement. Your continued participation in the program following our posting to a change notice or new agreement on our site will constitue binding acceptabce of the change.
Limitation of Liability: We will not be liable for indirect, special or consequential damages, or any loss of revenue, profits or data, arising in connection with this Agreement or the Program, even if we have been advised of the possibility of such damages. Further, our aggregate liability arising with respect to this Agreement and the Program will not exceed the total referral fees paid or payable to you under to this Agreement.
Miscellaneous: This Agreement will be governed by the laws of the United States and the State of New York, without reference to rules governing choice of laws. Any action relating to this Agreement must be brought in the federal or state courts located in Mineola, Nevada and you irrevocably consent to the jurisdiction of such courts. You may not assign this Agreement, by operation of law or otherwise, without our prior written consent. Subject to that restriction, this Agreement will be binding on, inure to the benefit of and be enforceable against the parties and their respective successors and assigns. Our failure to enforce your strict performance of any provision of this Agreement will not constitute a waiver of our right to subsequently enforce such provision or any other provision of this Agreement.
You will be getting 2% commissions on gross sales. You will get paid on the 10th of each month. You will get paid on orders which were billed, shipped (and not on orders which were sold).
You also understand and agree that you are working independently and are responsible for calculating and paying your own taxes on all income you generate as a result of this affiliate program.
Your name_______________________________

Business name ___________________________

Physical address (no po box) _______________________________

City________________________________
State_____________
Zip_________________________________________
Phone_______________________________________
URL Address _____________________________
eMail address _____________________________
Signiture_______________________________________
What is it you need to do:
1. Print this page
2. Fill the information above
3. Sign and fax the agreement to 516-283-5555 Attn: Shlomo Savyon
4. Click the link below to register
5. You will be accepted only after you fax the above signed agreement, and after you register thru the link below.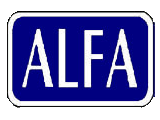 For assistance call 1- 800-801-9934 and ask for
Andrea, Renata, Ed, Shlomo, or Chuck

Contact Us